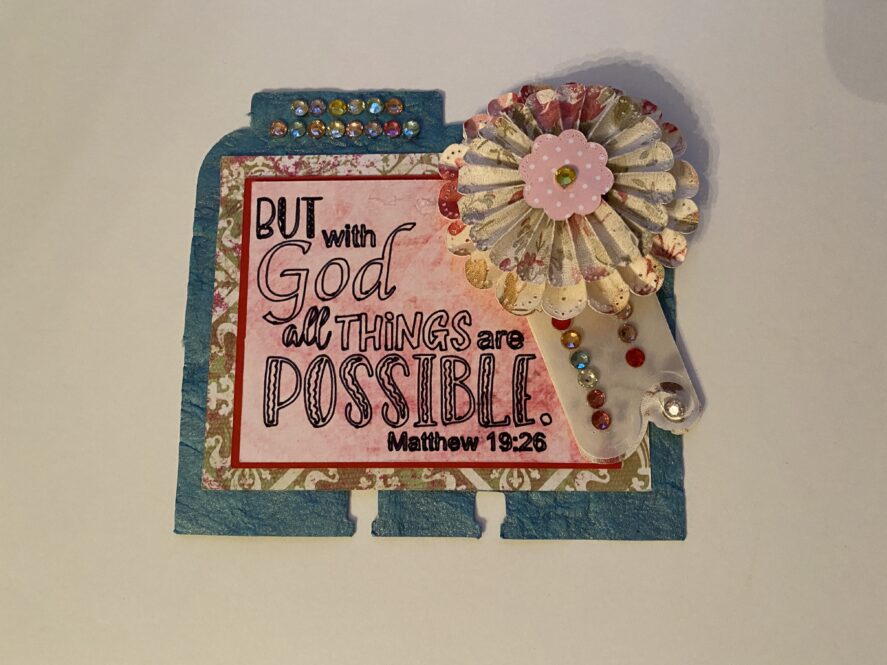 In a FB group I am in, I have seen some Faith MemoryDex Cards. They are so fun and beautiful! I knew I wanted to make some. So I did make some templates for the base of the card, and I finally found a Rolodex card holder at a thrift store. I do want to make my own box as well, but that is for another day.
So, last week on my birthday, I played around on my Cricut Maker and designed one!!! I did get it all cut out, but ended up putting it together on the next day, when I needed a break from cleaning / getting ready for our family Christmas….
So here is my card…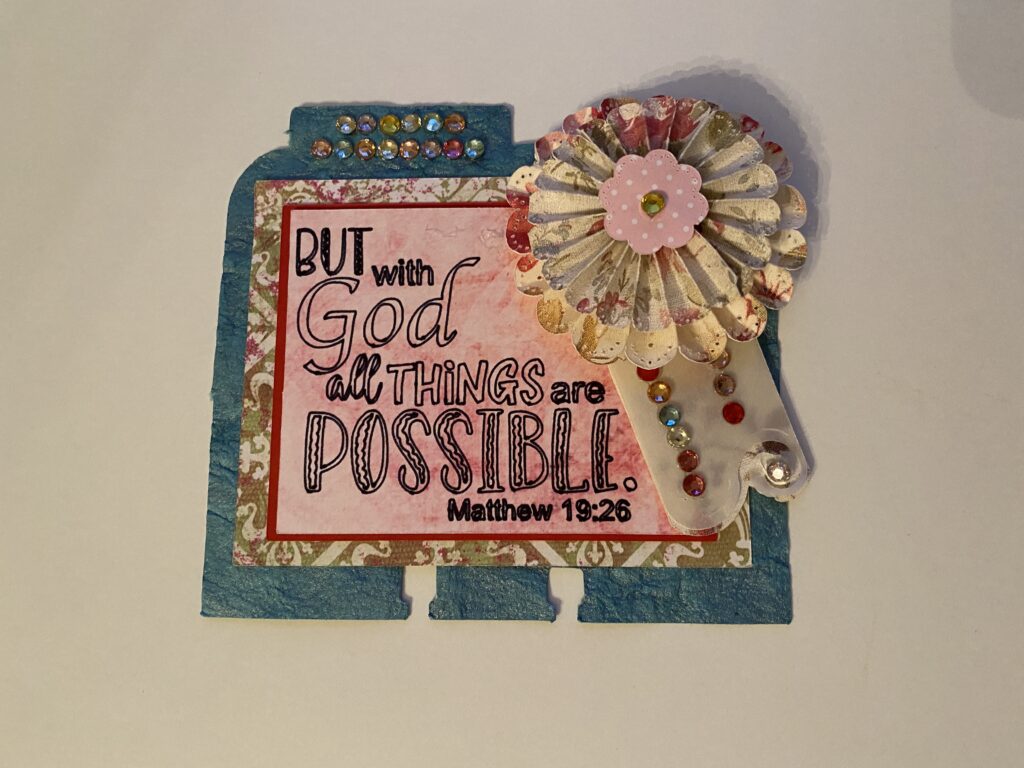 I used some scrap papers that I had, added some bling. I made the Word Art in Affinity Photo, then I had my Maker draw it. It does only make an outline, but at the time, I did not want to mess with weeding all of the small letters. Next time, I will probably do a print then cut. But since it was my 1st MemDex card….
I plan on trying to make at least 1 a week. I want to buy / make a stand for a single card, so that I can have it on my desk. Then when I make a new one, I will move it to the rolodex box. These are small – about 4×4″, so not necessarily a lot of work. But I did make mine pretty elaborate… I really enjoyed making it!!!
So, have you tried making any MemoryDex cards? How about Faith cards? It is so much fun to make things to decorate our homes or for gifts.