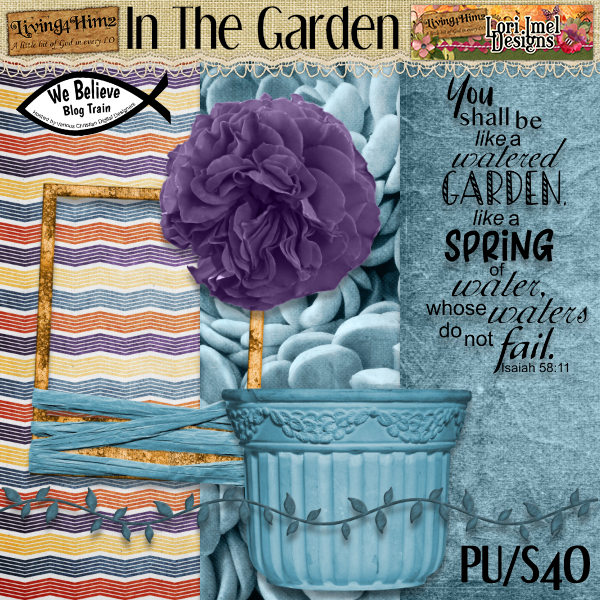 Wow, its the middle of March! This year has been flying by! How are you doing in your area? Are you hanging in there? Are you spending time with the Lord, resting in His strength? Today & for a few weeks, at least, our services are online only. Thankfully there are a lot of churches able to do this, so there is great opportunities to be able to worship together at home.
If you are finding yourself at home a lot more than you used to be, there are a lot of things you could do. Have you ever done digital scrapbooking? There are lots of freebies on my blog that can get you started. There are a lot of other crafty type stuff that I talk about. I also do a variety of craft type things on my tablet etc
This month's We Believe Blog Train is focused on Gardens. Be sure to stop at each of the blogs…
We Believe Blog Page
Nellie Bell
Rush Ranch
Songbird Scraps Designs
Dreamn4ever Designs
Crystal'z Colorz
Lori Imel Designs
Here is mine…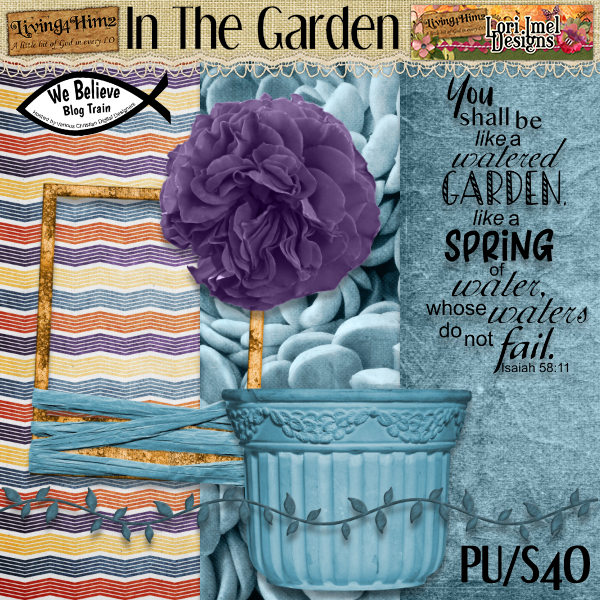 I pray you are resting in the strength of our Lord. I was really encouraged by the verse of my word Art, as it reminded me that God knows what is happening – He is with us no matter what!