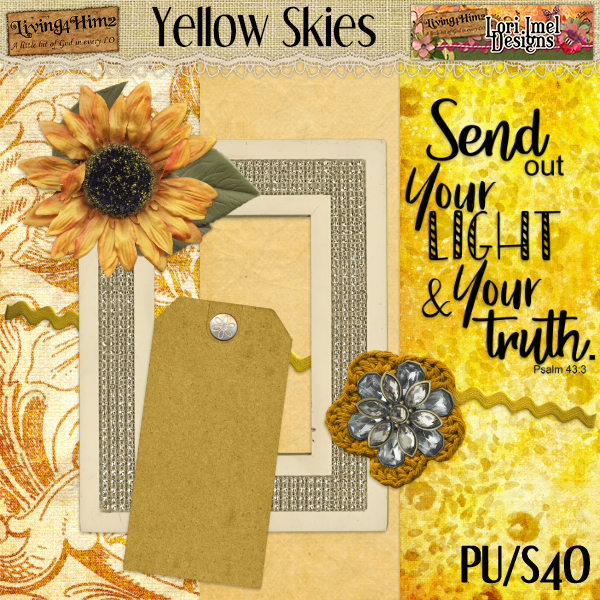 Sorry for the delay – I am having a hard time focusing, getting easily distracted… My oldest son came to live with us, temporarily, last week. He just got into a management program at the grocery store he has worked for almost 9 years. Instead of almost 4 hours away, they will be probably 10 minutes. It will sure make getting together for "family Christmas" etc a lot easier. 🙂 With a big family, sometimes that is hard.
I also found out yesterday – that all of my websites (3) had a lot of malware going on. SO I spent most of yesterday cleaning out my sites and setting up NEW protection etc to stop it!!! I was about to give up on WordPress… I am glad that I found a great way to keep this site protected!
This month's blog train, we are focusing on Yellow. This was again a fun way to do a mini kit. It is really stretching me to do monochrome minis! But I do love the bright colors! Be sure to stop at each of these blogs….
KJDdesigns
Miggins Place
WinksArt Graphics
Promethean Concepts
AnnieCDigitals
Skinni Skraps
Joys Creations
Moore Blessings Digital Design
Lori Imel Designs
Lady DGScrap
Here is mine…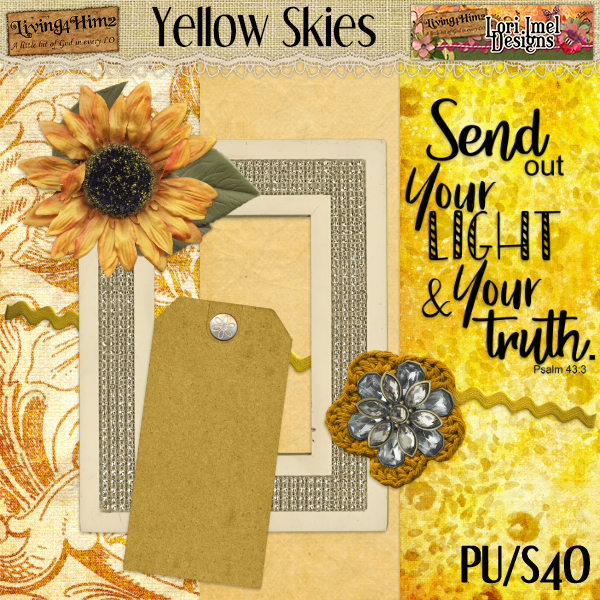 I pray that this month's blog train is a blessing to you!